MP praises Martha's Orchard's free holiday plans for "lockdown heroes"
North Cornwall MP Scott Mann recently paid a visit to meet with Patrick Langmaid, the owner of Martha's Orchard, where free stays are being offered to those who kept Britain going through the corona crisis.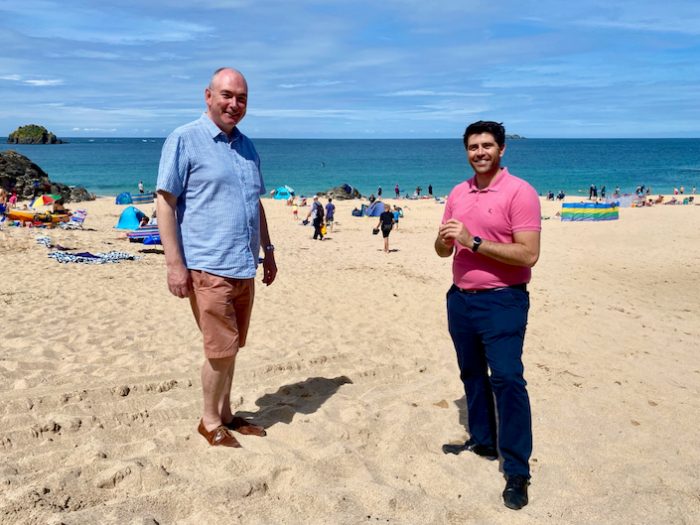 Mr Mann met Patrick at sister site Mother Ivey's Bay Holiday Park, which is also laying on the no-cost holidays for NHS staff and other key workers later this year.
Owner of the family business, Patrick Langmaid, told the MP he regarded it as a massive privilege to be able to offer a thank-you to those who had showed such dedication and bravery.
Martha's Orchard in Constantine Bay will open its luxury retreat lodges for the whole of December to host the free visits and the hire-fleet at Mother Ivey's will remain open for an extra month at the end of the season to also host the free visits.
Guests and their families will be identified among those most in need by Wadebridge Foodbank, the Family Holiday Association and Penrose Care.
Mr Mann described the plan as "a fantastic initiative and a wonderful gesture" which is likely to see more than 150 stays provided in luxury holiday lodges and caravans on the parks.
The holidays, said Mr Langmaid, will be available to key workers both in the health services and in the private sector, from NHS nurses to delivery drivers helping those in self-isolation: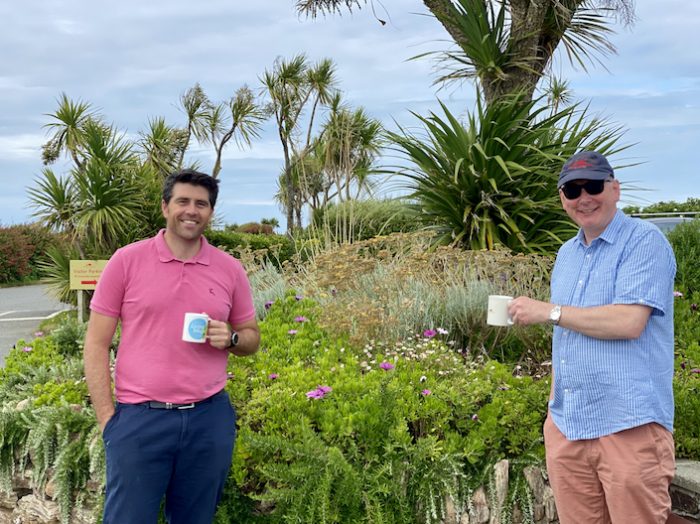 "To be frank, the cost to our business pales into insignificance when seen alongside the risks and sacrifices made by the heroes of Britain's lockdown months," he said.
"We were delighted that Mr Mann was able to take time out to learn more about our plans, and to meet members of our staff who will be helping these guests enjoy their stay.
"Our team also deserve a big thank-you from us as they have done a magnificent job during some very challenging times in recent months.
"In the run-up to our re-opening in July, they helped put in place a raft of different physical distancing and other safety measures so that guests can enjoy peace of mind during their stay.
"Now both parks are buzzing again, we can see how well everything is working – and our job now is provide the relaxing holiday experiences which everyone needs and deserves," said Patrick.
In order to provide the free holidays this year, Martha's Orchard which is usually open in December will be solely used to help this cause and the hire-fleet at Mother Ivey's Bay Holiday Park will remain open throughout November.
Owned by the Langmaid family, Martha's Orchard business supports West Country charities and good causes.
Patrick Langmaid is also a campaigner for the Living Wage Foundation which has presented him with a special award for his tireless efforts to promote the benefits of fair pay in hospitality.