Recycled Sandman enjoys The 'Seven Bays' of Christmas
Our fantastic Beach Guardians, Rob and Emily, have been working with Richard Austin, a local Sculptor, to create a recycled 'winter Sandman'.
The impressive 5ft high sculpture has been created to raise awareness of environmental waste and the amazing work done by Beach Guardian in engaging, educating and empowering the local community against plastic pollution.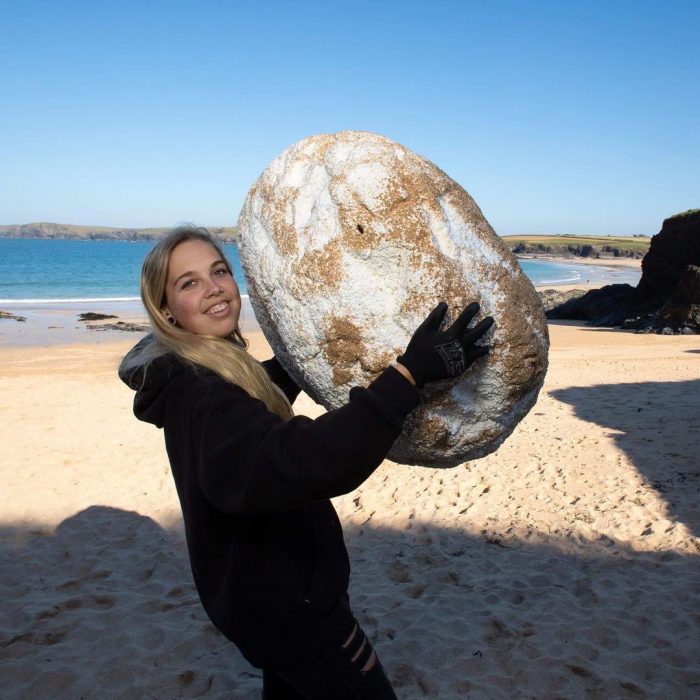 The sandman came to life in Wadebridge at Richard's Sculpture Workshop using items of debris Rob and Emily had collected during their regular community beach cleans of the seven local bays in North Cornwall, known locally as the Seven Bays.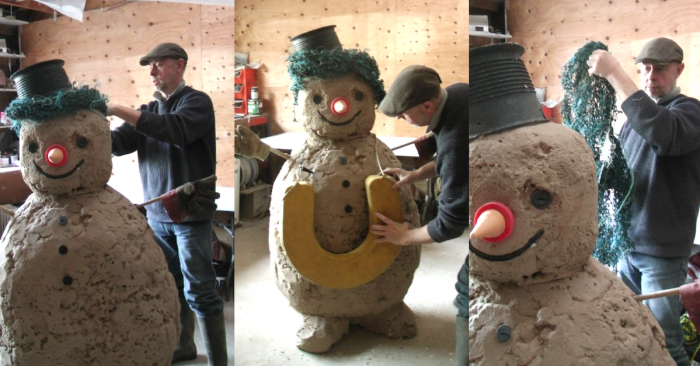 A huge polystyrene ball that had been washed ashore was skilfully carved by Richard to form the sandman's body. Richard was delighted to be involved with this community project which required careful handling of the polystyrene, very different to the bronze and clay Richard often works with.
Richard painted the sandman with PVA and coated him with the golden sand from Mother Ivey's Bay, one of the beautiful Seven Bays.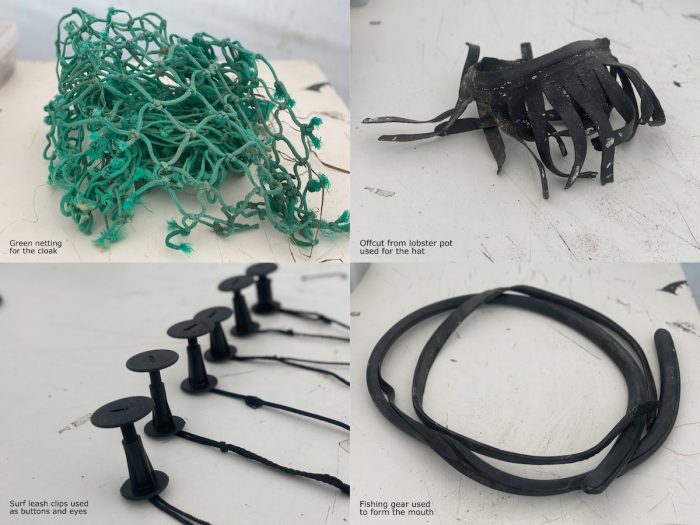 The sandman was then brought to life using only items of plastic and other beach waste collected off the shores of the Seven Bays.
The large fishing nets formed the sandman's cloak and hair, and the bodyboard leashes were used to craft the eyes. Nets and plastic items are typical examples of marine waste and which are used in educational workshops run by Rob and Emily to help connect people with the environment, to improve the health of both people and the planet.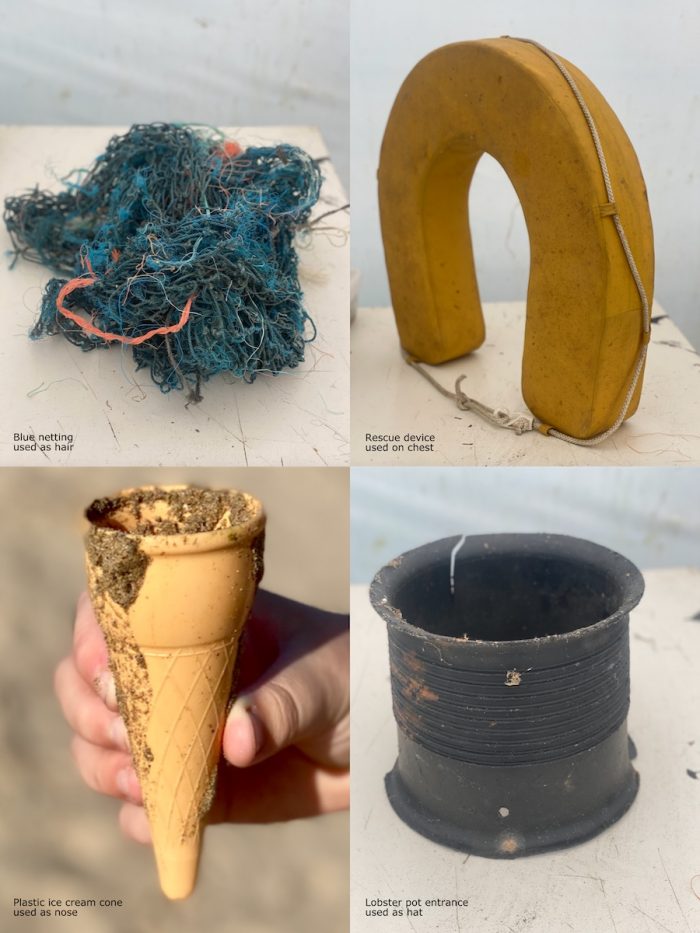 "It has been an absolute pleasure to make this sculpture," said Richard who volunteered all of his time to this thought-provoking project.
"I am stunned by the vast quantity of plastics and beach waste which has been removed from our local beaches by Beach Guardian and local community volunteers over the years," he added.
"It has certainly been a worthwhile project, and I hope by creating something fun and of interest out of the recycled litter and waste that we can raise even more environmental awareness."
Patrick Langmaid owner of two businesses in the Seven Bays, Martha's Orchard in Constantine and Mother Ivey's Bay Holiday Park at Mother Ivey's, sees first hand the impressive work done by Rob and Emily in keeping the local coastline clean and as free from marine waste as possible.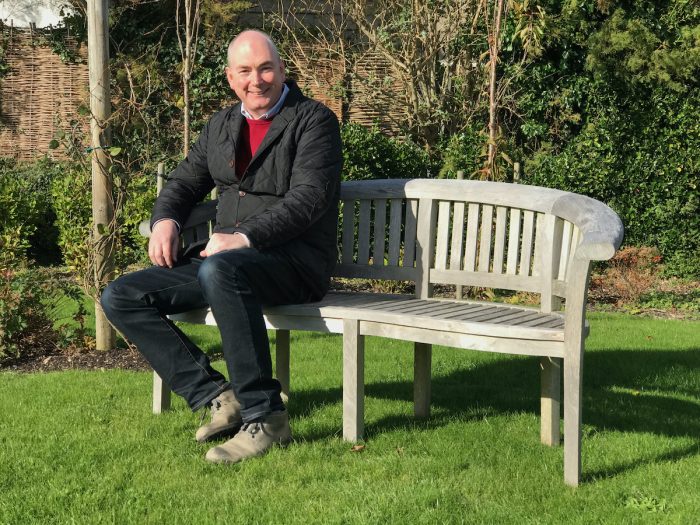 Keen to support the 'sandman' project with photography and PR, Patrick hopes to help spread the sandman's important environmental message as far as possible. "The 'winter Sandman' is an impressive character and is bound to resonate with people. I am sure he is going to attract the attention of local children and children holidaying in the area," he said.
"We know children are increasingly aware of protecting the environment and reducing waste too," added Patrick. We see this regularly at our holiday park, as children who holiday with us love to collect litter from the beach using the litter pickers at the beach entrance."
The sandman has been on his travels and has been photographed at each of the Seven Bays which are Porthcothan Bay, Treyarnon Bay, Constantine Bay, Booby's Bay, Mother Ivey's Bay, Harlyn and Trevone. Look out for these photos which will be posted on Beach Guardian's Facebook page over the next seven days to promote the excellent work they do.
When asked about the project local Beach Guardian Emily Stevenson said, "We are incredibly grateful to Richard for volunteering his time to make this amazing sculpture and to Patrick for lending us his team to manage and coordinate the project. It's wonderful to see something so lovely created from the waste that we have collected over the years".