Special Extras
At Martha's Orchard we have tried to think of everything to help to get your stay at the Orchard off to a great start.
Fresh Seasonal Flowers
If you would like to have beautiful, fresh, seasonal flowers either delivered in advance or delivered during your stay, please add them to your booking when you book your accommodation. Flowers are locally sourced where possible and come in two sizes. The large arrangement is supplied in a Kilner jar while the larger luxury bouquet is arranged in a cookie jar.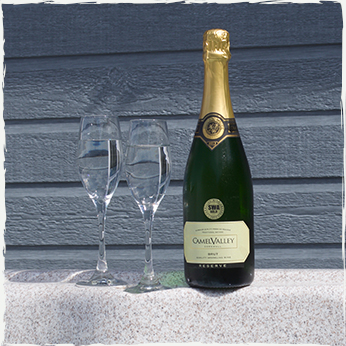 Award Winning Camel Valley 'Cornwall' Brut
We have also partnered with Cornwall's very own Camel Valley Vineyard. Save space in your car and pre-order a bottle or two of locally produced Award Winning, Camel Valley 'Cornwall' Brut to your booking, it will be waiting in the fridge for when you arrive. A fresh and fruity fizz, perfect for all celebrations.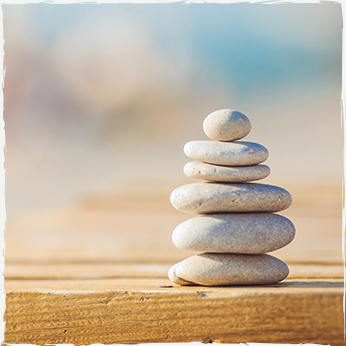 Holistic Therapies at Martha's Orchard
Relax & unwind in the comfort of your accommodation with a range of therapies brought to you by our professional & experienced therapist. All our treatments are customised to your own requirements and preferences, ensuring you get the maximum benefit from our time with you. Essential oils are used to enhance your body's wellbeing and create a calming & nourishing environment, leaving you feeling rejuvenated and energised. Download our brochure to find out more and how book your treatment.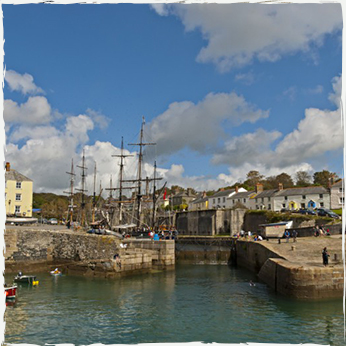 Unique Personalised Driving Tours
We have partnered with The Elite Duchy Touring Co to give you a VIP guided visitor experience. Whatever your interest – the beaches, the moorland, the history, the food and wine, Poldark or Du Maurier, they will tailor your tour to guarantee an unforgettable trip. Travel in comfort in a luxury 4×4 or MPV with your own experienced driver/guide for that VIP adventure.
Get in touch with The Elite Duchy Touring Co to book your VIP tour and don't forget to mention you are staying at Martha's Orchard to receive a generous 20% discount on your booking.